September 21, 2022
.
3
mins
What's Up? September 2022 Roundup
It has been a while since our last roundup and for good reason – we have been busy working on improving very important features. So buckle up and enjoy as we guide you through them.
Rethinking the asset bookings experience of the mobile app
We realigned the previous asset booking process to match one you are more familiar with. Inspired by flight booking and other online shopping experiences, we thought it would be very useful to visualise asset availability over time and leverage the use of a cart, allowing you to put aside multiple assets in one single booking.
Now onward, you can choose to manage bookings from two different starting points.
First method: start from the asset
As you are probably already used to, from scanning a QR code or searching for a specific reference in your catalogue. Clicking on a booking action will open a calendar to check the availability not only over time but also give you the number of items available if the asset happens to be managed in bulk.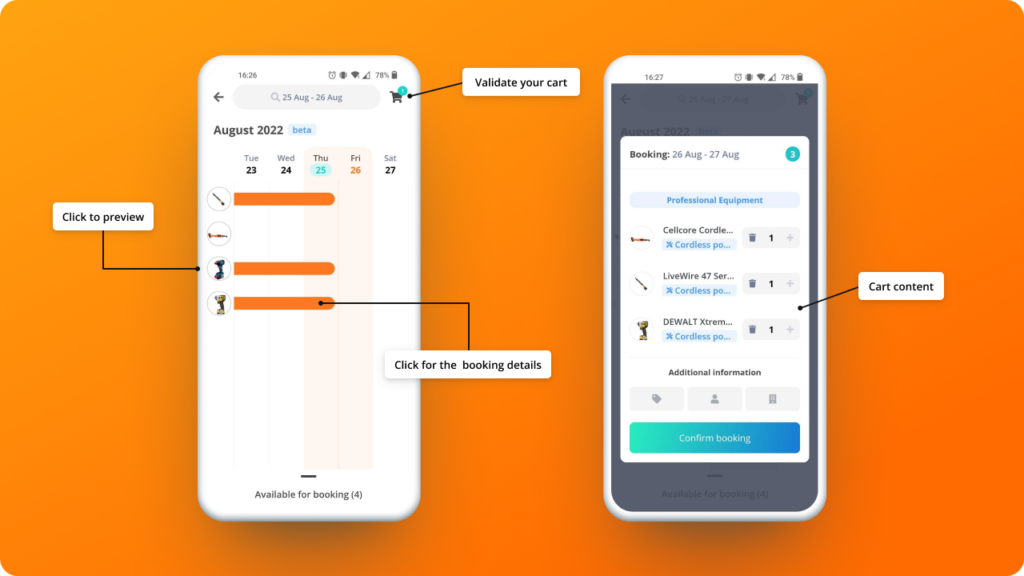 Second method: browse the catalogue and dates
If you don't have a specific asset in mind for a booking, the dedicated button for asset bookings located at the top of the home screen will guide you through filtering between asset categories and dates to compute a clear snapshot of the corresponding available assets over that period of time.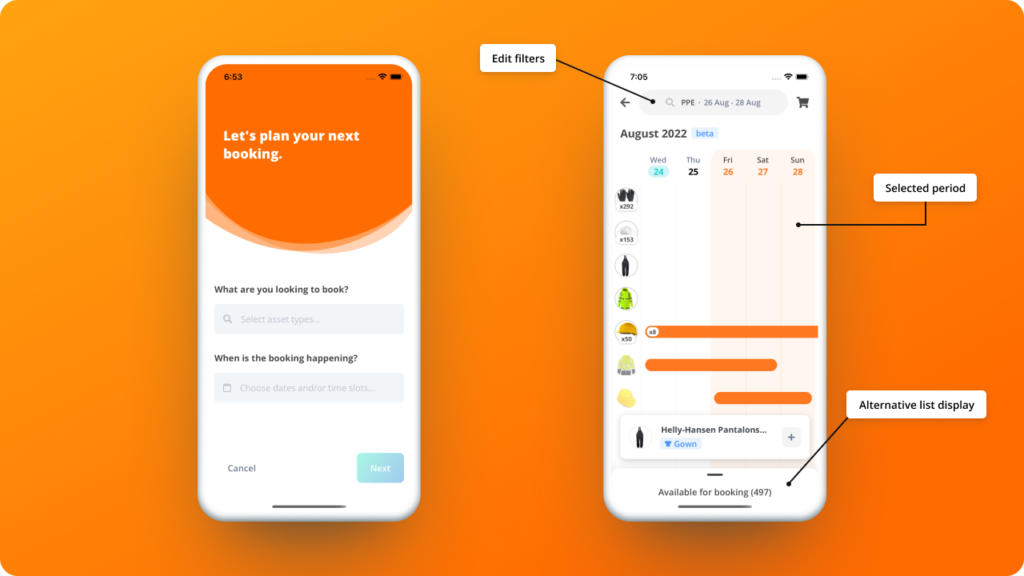 We are very excited that you can finally try this new experience out. Of course, we would love to hear your feedback or suggestions if you have any!
Upgrading the export module
The data exported from a list in Bulbthings will now match the display and columns you have previously configured. Any value will also be translated and formatted automatically based on the language you are working in.
The stock value of high-volume items
You could already track the stock levels for high-volume items, parts, and consumables that are managed in quantity, as opposed to serialised assets that are tracked individually.
Now, you can also define a purchase price for your incoming stock. Bulbthings uses the weighted average cost method to calculate the value of your stock and display relevant cost reports (e.g. stock value by category of items, by location) so you can better track and optimise your stock in real-time.
This may come in handy to control your spending at a time when supplies and parts prices are getting more and more expensive!