Mobile Facilities & Property Maintenance
Automate inventory, maintenances and jobs management. Give access to suppliers and customers to simplify your workflows and get your invoicing under control.
Try for free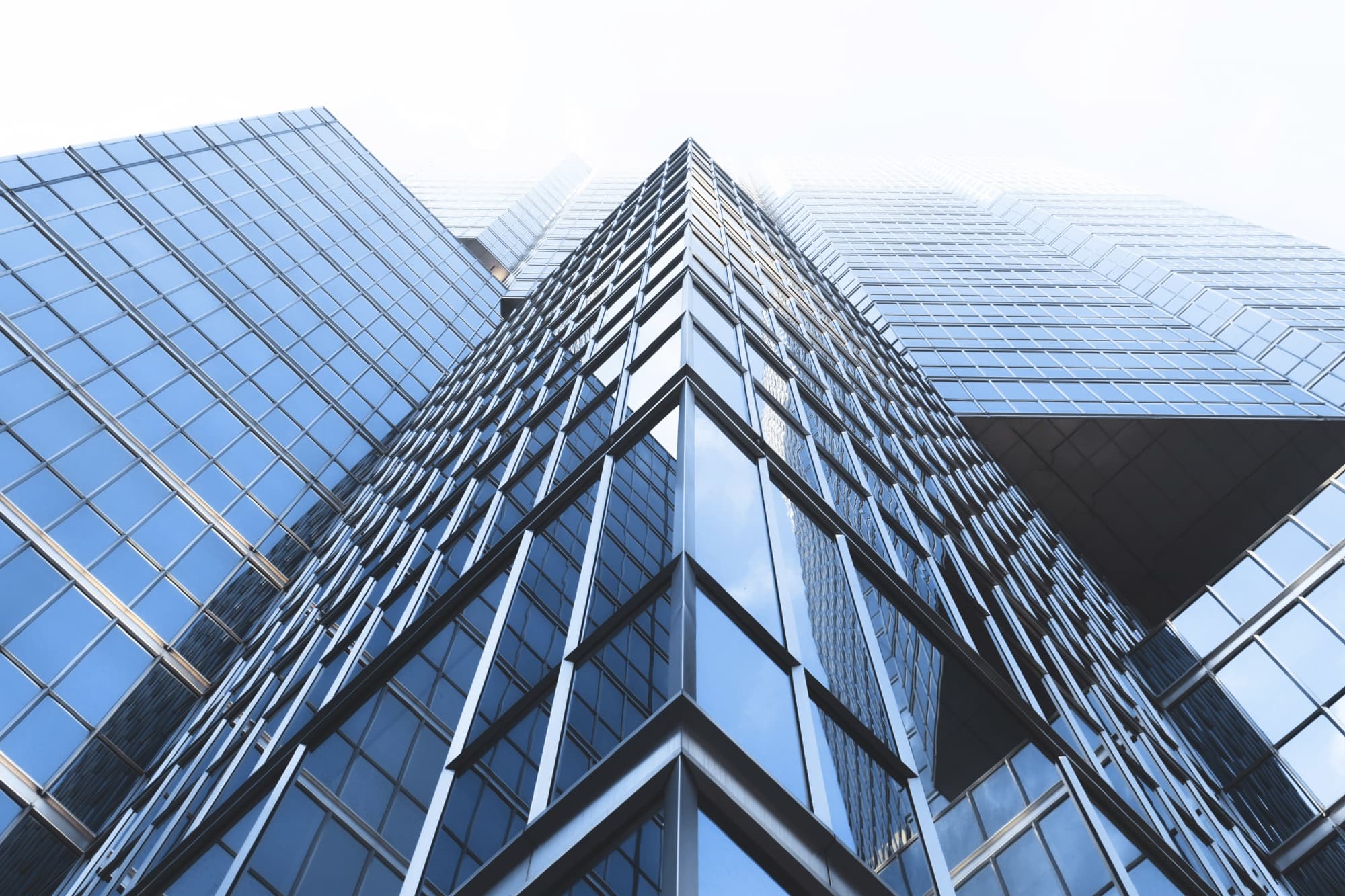 Inventory made easy!
All the information you need in one app
Rather you're starting from scratch or have some historical data in spreadsheets, you'll get started in just a few clicks. Keep an up to date inventory of your assets with pictures, location information, other useful information and documentation.
Jump-start your assets tracking
Need to label some equipment? Use our QR codes and mobile app scanner to build your inventory and lookup information easily. Or, you can simply let us take care of it for you. We provide hassle-free onsite inventory services so you can focus on your business.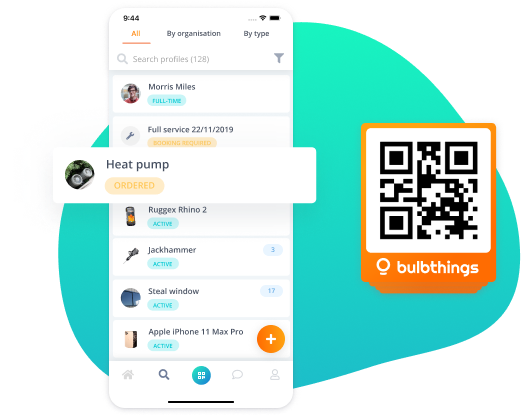 Much more than an assets register
No need to procure different tools to manage different things! Besides customers' building and installations, you can keep track of all their equipment and furniture and anything else you may need to provide your services. Rather it's tracking stock levels of small tools and consumables or managing your fleet of vehicles, Bulbthings provides all the features you'll need for your operations.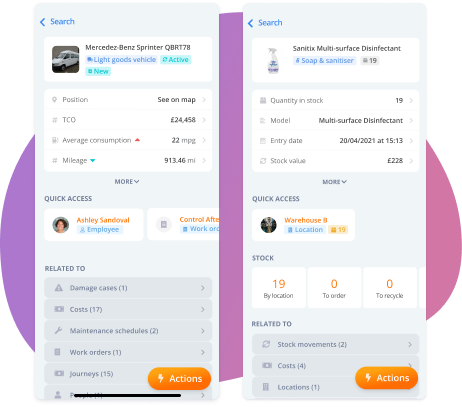 Empower your teams through mobile collaboration
Invite your staff and workers in Bulbthings so they can lookup and update inventory and maintenance information from the field thanks to our mobile app scanner and QR code labels. Our conversations feature makes collaborating on the fly so much easier!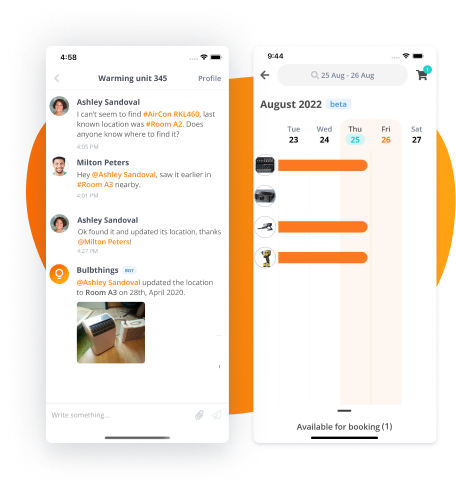 Automate maintenance and jobs
Stay on top of everything
No more calendar headaches! Plan all your recurring maintenance with associated tasks lists. See the status of your assets and what needs to be taken care of, at a glance. Use smart notifications to manage your own tasks as well as workflows with your staff, service suppliers and customers.
Avoid loss of business
No more under or over billing. Control exactly what you're being charged for by your suppliers. Bulbthings automatically computes your own costs in real-time, so you can invoice your customers accurately, in timely fashion.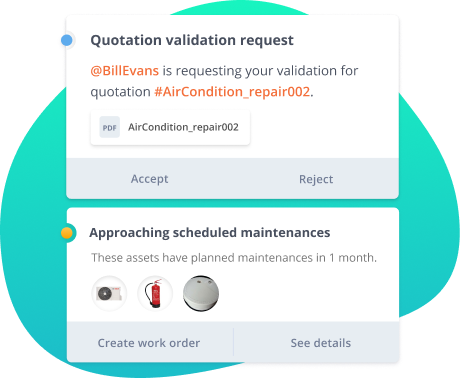 Connect your most valuable assets
We provide a range of tracking devices and sensors to detect check-ins and check-outs of properties in order to calculate time spent on a job. You can track vehicles or property/equipment usage, consumption and conditions data in real-time. We can also integrate with your existing solutions.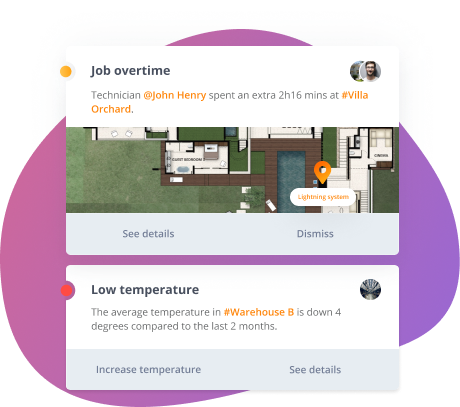 Powerful analytics to improve operations and cut costs down
Bulbthings doesn't only help with keeping track of maintenance. It analyses your jobs and assets' data (e.g. usage, contracts, bills) in order to calculate your Total Cost of Ownership and uncover hidden costs for your company. Use smart alerts and dynamic reports to quickly pinpoint issues, identify improvements and make cost savings for your business now.