Your assets are in good care
Ensure your medical equipment is available and in good condition for your staff. Avoid unnecessary costs and control asset related expenses.
Try for free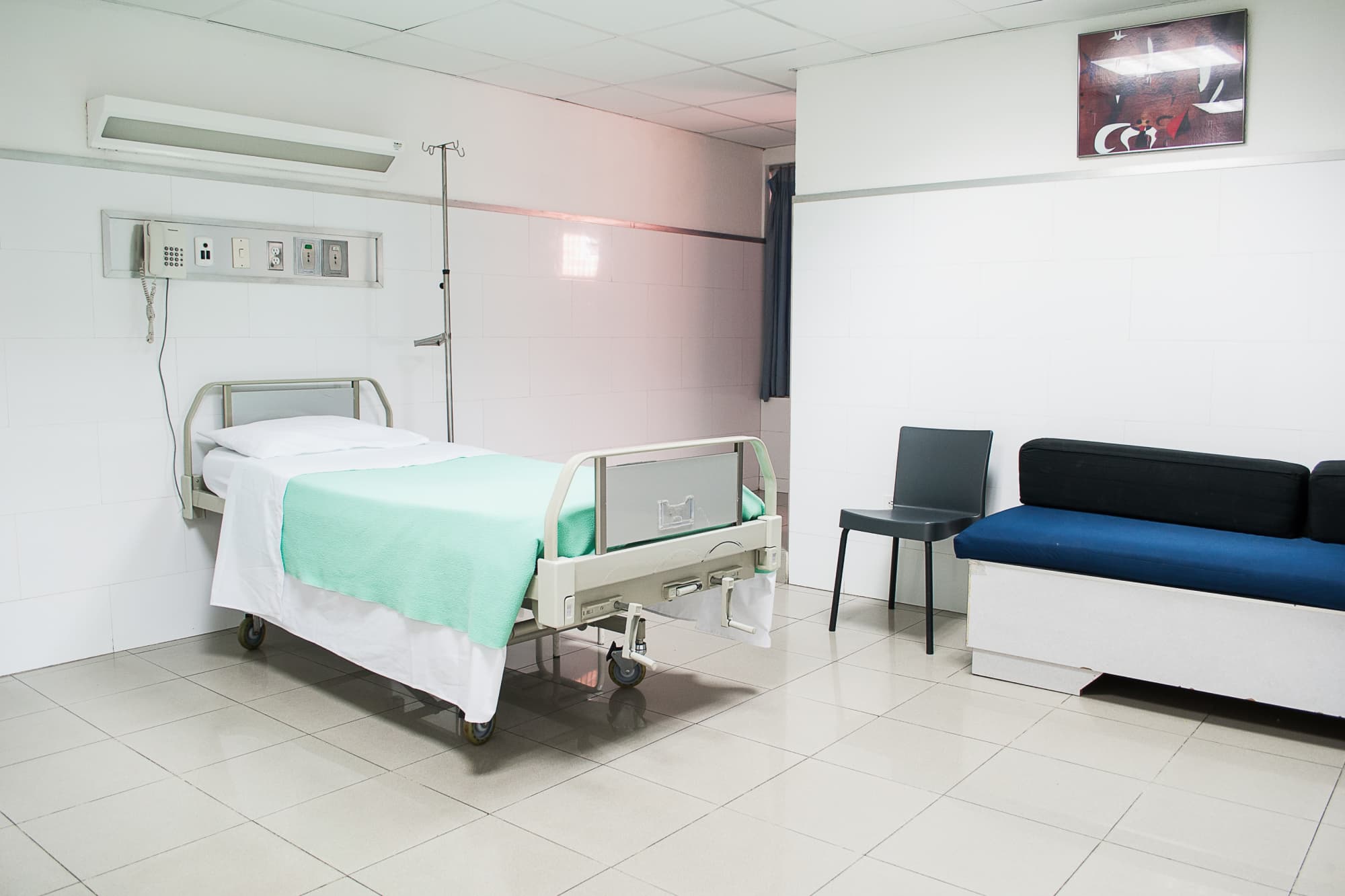 Build a quick inventory and ensure that medical equipment is available for your staff
Building an inventory has never been so easy. Simply tag, scan and take pictures of your tools and equipment from our mobile app. Give mobile access to your staff and technicians to post comments or update details. Get notified when assets are not being used and optimise their utilisation.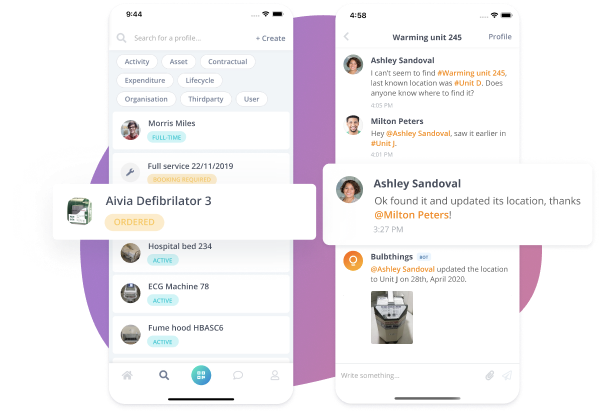 Prevent loss and fraud
We notify you when your equipment is likely to be lost so you can take action immediately.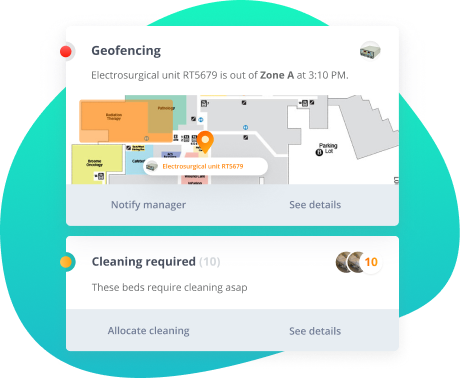 Ensure your equipment is calibrated and in good condition for personnel
We automate all maintenances, calibrations planning and repair activities. We analyse historical data to minimise downtime of critical equipment.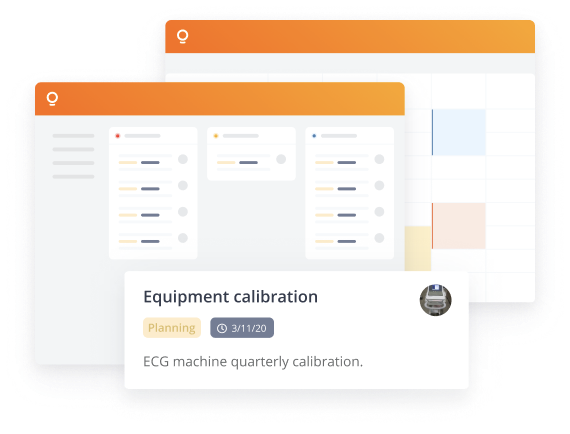 Avoid unnecessary costs and control your budget
Our virtual asset manager analyses your financial data and financing contracts to notify you when we detect unusual spending patterns or when there's an opportunity for you to make savings.