What's up? March 2022 Roundup.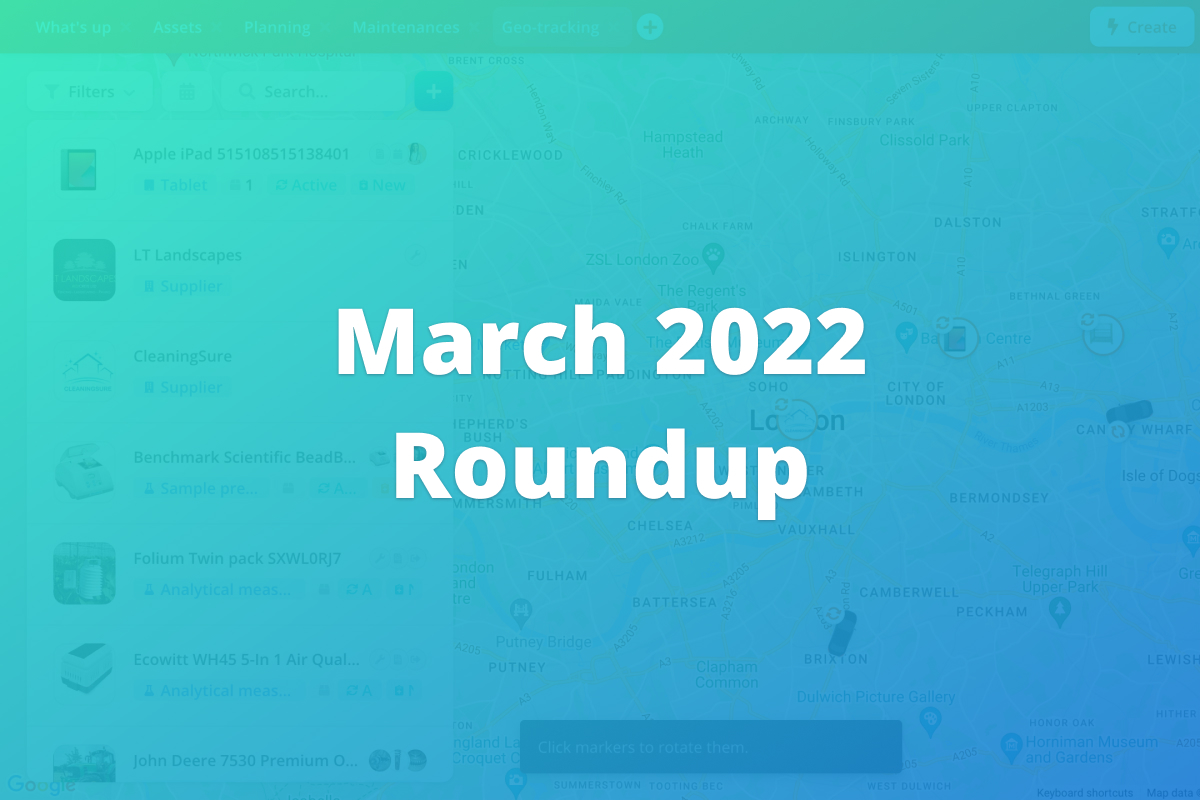 Among the many small improvements we did over the past few months here are some of the most popular ones:
Asset categories tags
Changing the category of an asset is now much easier and more accessible.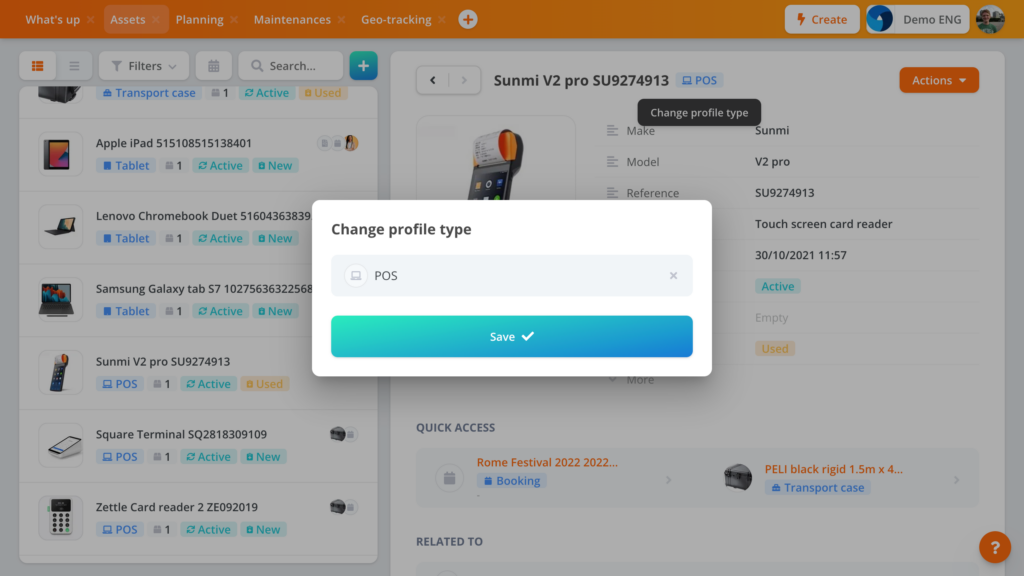 When creating a new category you can pick an icon for it too.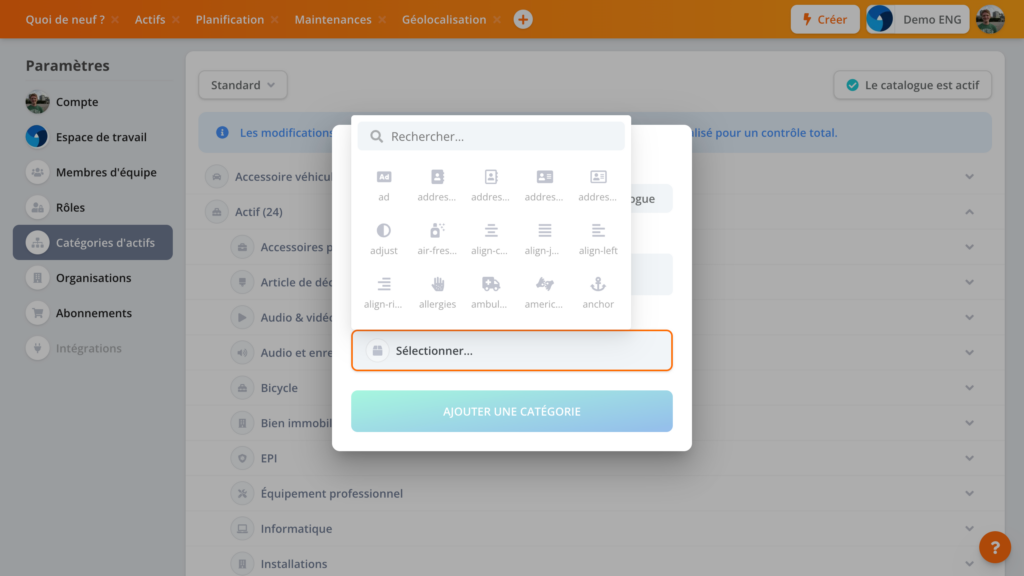 Custom fields
You can define custom property fields as visible tags in the record's label as well.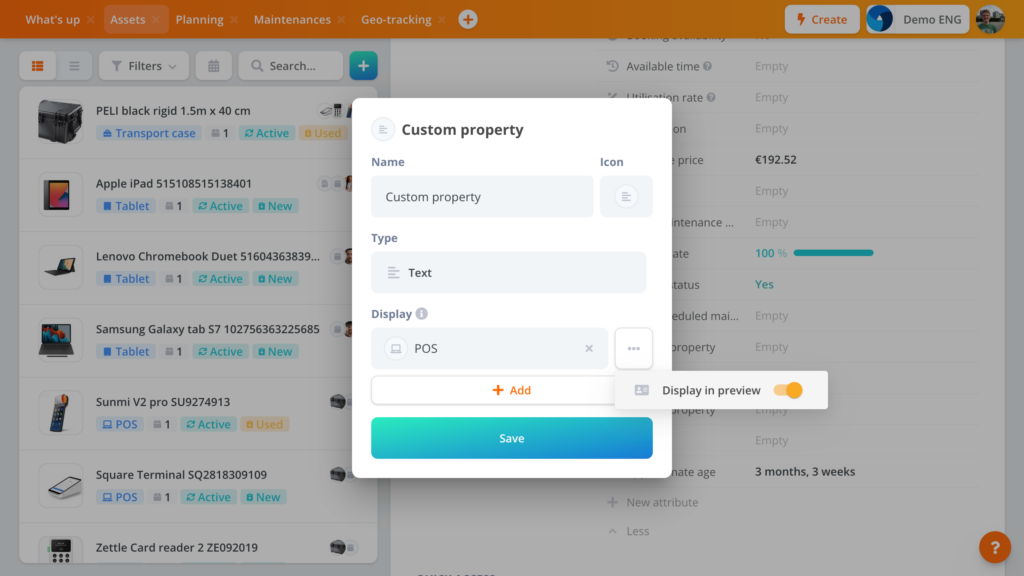 You can customise the icon of new property fields.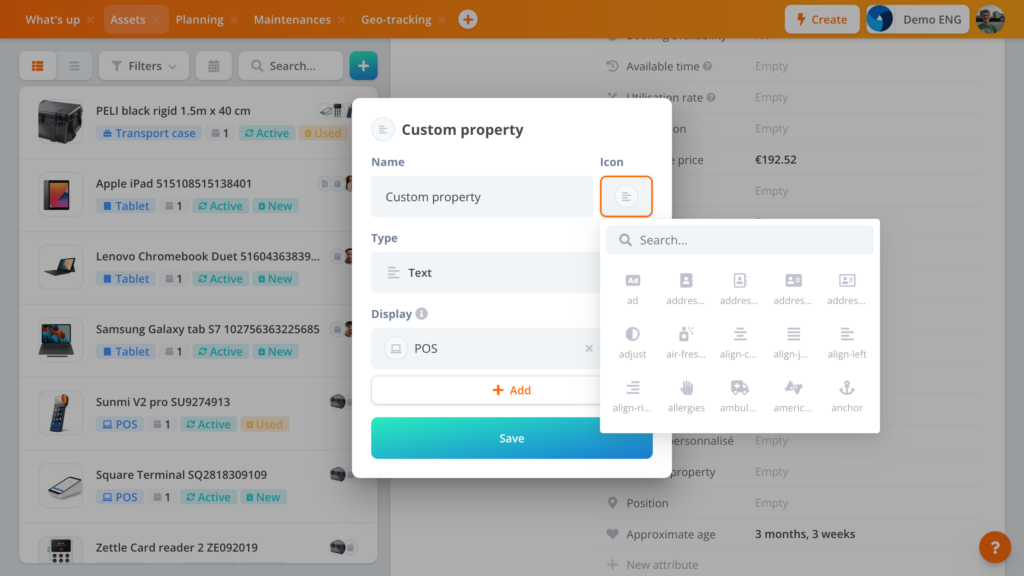 More filters improvements
When looking at a list of records – we often refer to them as "profiles" – you can now filter on relationships. For instance, if you're looking at your list of assets you may filter on a specific team member to swiftly find out all the assets that are assigned to them. If you're looking at a list of contracts you may filter on a specific asset, location, project or event.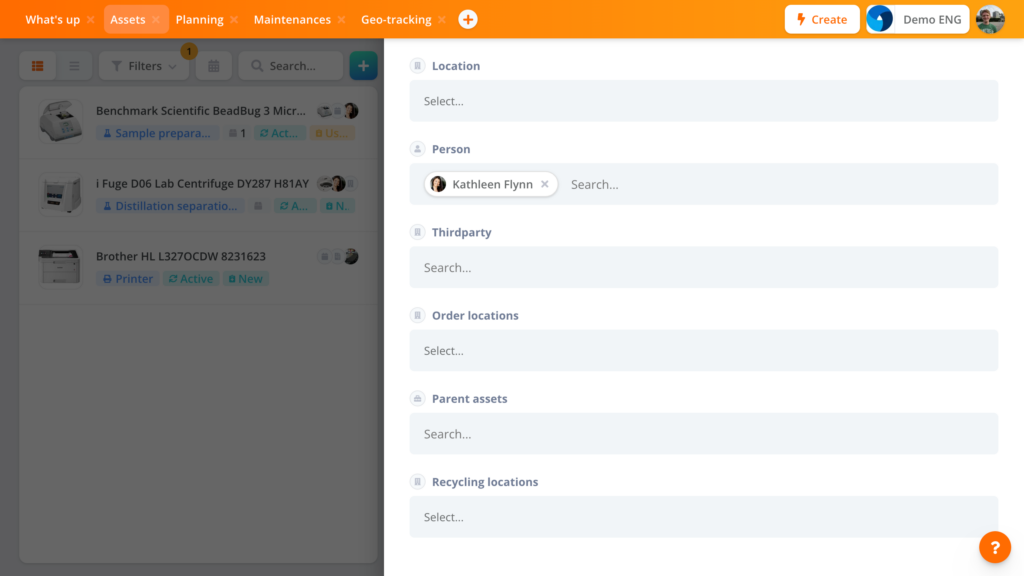 Asset pictures
You can now upload pictures to multiple assets at once, as a grouped action.
Geo-tracking tab
You can now turn equipment around to position them exactly as they are on the ground.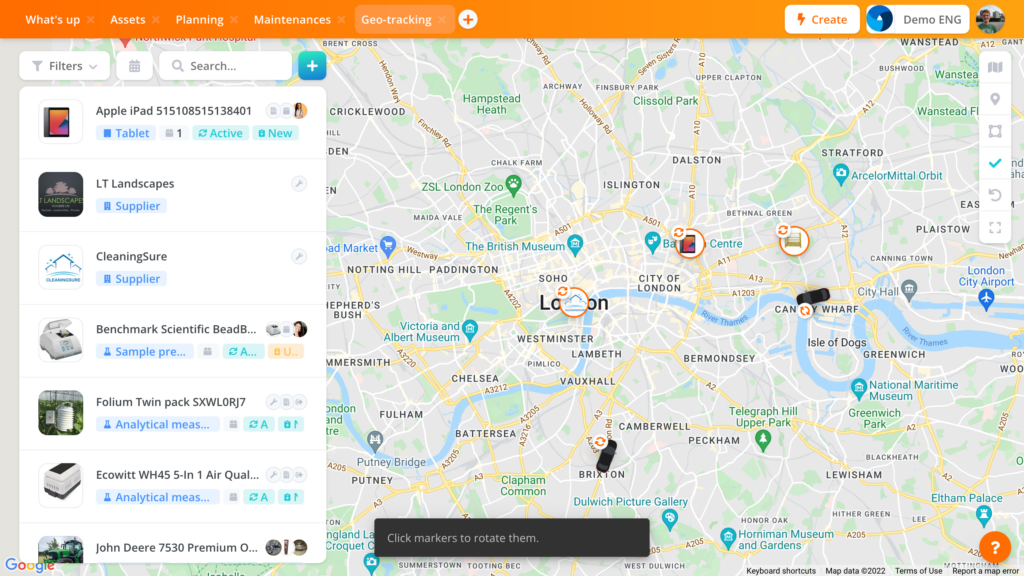 The filters will now apply to the items displayed on the map as well.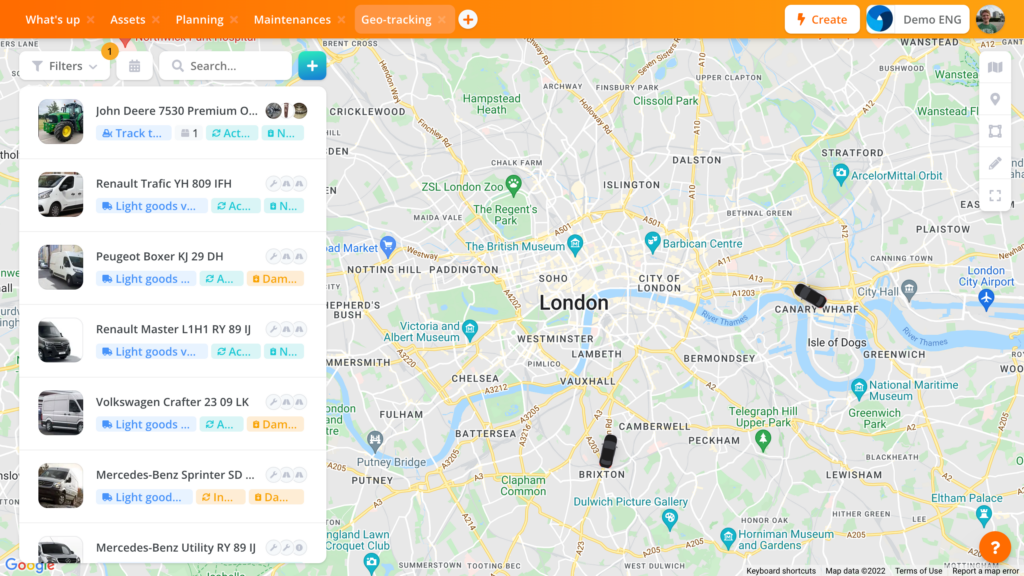 Asset bookings
You can now book or check-out/in containers (e.g. bags, transport cases, boxes) and their belongings.
Bulk printing
Print multiple codes on the same sheet.