The must-have productivity and collaboration tools for SMEs in 2021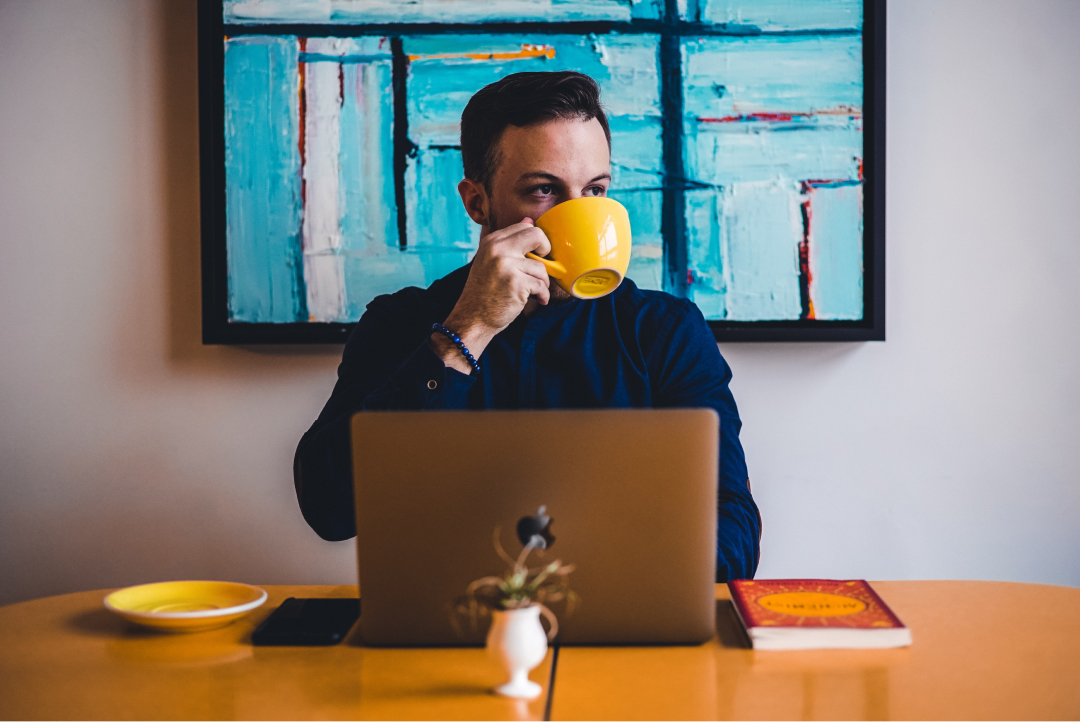 The shift towards remote working has created huge challenges for all companies, but especially for startups and smaller firms. Around four in five SMEs have gone remote since Covid erupted last March, and many have had to put their entire operations onto a virtual platform, fundamentally changing the way they operate.
In this new environment, productivity and collaboration tools are going to be crucial. These technologies will help us maintain company spirit, keep up employee engagement and avoid feelings of loneliness and disconnection (half of all SME employees say working from home negatively impacts their mental health, so it's clear we have lots to do here).
Thankfully, the spate of digital innovations which preceded Covid mean we have a full suite of technologies to help us in this transition. We're already using tools like Zoom, Slack and Microsoft Teams to stay connected with our colleagues (and wean ourselves off email, a technology which has the tendency to clutter both our screens and our minds). We're also seeing a boom in the use of time-tracking software to record our progress more accurately, and the emergence of low-cost, SME-friendly customer relationship management (CRM) solutions like HubSpot and Marketo.
But as we adapt to the new reality, and settle ourselves into remote working for the long haul, we need to create a central command structure for our companies. A single platform which pools information about our business and enables us to automate as many of our repetitive processes as possible, so our people can concentrate on higher-value tasks.
Many will argue that enterprise resource planning, or ERP, solutions provide the answer here. ERP allows companies to integrate and harmonise each of their main business processes, and, just like CRM, the field is becoming more democratic thanks to lower-cost products such as Microsoft Dynamics and SAP Business One.
The benefits of ERP are considerable: we know, for example, that around 95% of ERP adopters report an uptick in their workflow. However, we at Bulbthings would strongly argue that the new generation of Enterprise Asset Management, or EAM (yep, we know – sorry for the acronym-overload!) solutions offer even greater potential advantages to SMEs.
Assets, not process
EAM solutions have long been overlooked by smaller companies on the grounds of cost and accessibility. But now a new generation of EAM-as-a-service packages have come on stream, hosted in the Cloud and specifically marketed at smaller companies, removing any lingering barriers to entry.
It might sound like ERP and EAM solutions are doing the same job. After all, both are designed to handle the core resources of the enterprise. However, there is one major difference: whereas ERP solutions provide a central platform for the core processes of the business, EAM solutions provide a central platform for the company's assets – and these are often even more important to a company.
Unlike processes, assets generate their own immediate costs for the business, and can have a direct effect on the bottom line. If machinery breaks down or goes missing, the financial damage to a small business can be huge. These assets may also carry their own leasing and insurance costs, which only increases the penalty when things go wrong.
EAM solutions are designed to avoid these asset-related problems, and their benefits are particularly beneficial to those SMEs that no longer have a physical office. With an EAM solution they can monitor all their assets remotely, channelling the sensor-based connectivity of the Internet of Things to create a single operational view of the entire fleet. 
If a piece of machinery stops working, or is lost, this information will be fed back to the central platform immediately. At the same time, the SME can monitor key performance metrics for each asset, enabling them to anticipate outages and even achieve predictive maintenance, fixing problems before they can happen.
With all their assets visible in one place, SME managers will no longer have to worry about potential downtime, or risk an asset getting lost. This will enable them to focus on more productive tasks and enable streamlined collaboration, with employees responsible for different assets able to come together and share insights – providing the connectivity which will be crucial in the post-Covid world.
Of course, this isn't to downplay the role that ERP software can play. They can yield significant gains by streamlining employee performance and ensuring that the various functions of the business are working in tandem. However, at a time of unprecedented financial struggle for SMEs across Europe (in the UK, for example, over 40% of small firms were forced to temporarily close down when the pandemic struck), EAM solutions can help these companies control their overheads, avoid paying for the upkeep of assets they no longer possess and pre-empt the unnecessary costs of outages and non-compliance.
Opening up
In the past, EAM has been seen as a technology applicable only to heavy industry, those which are dominated by physical infrastructure. However, as the technology evolves, so EAM opens up to other industries with a high demand for "lighter assets", such as hospitality, education or entertainment.
Furthermore, sectors where core processes rely heavily on assets – such as facilities and property management, field services (especially those companies which perform work on physical assets) or equipment and vehicles leasing – can all benefit from the increased productivity, improved customer services and smarter financial management that EAM software provides. SMEs in these sectors may previously have relied on ERP software to manage their productivity, but EAM products can provide an even more effective solution for them.
We may be living in a new world of virtual connectivity, but our physical assets are just as important than ever – and the restrictions of remote working will make their management even more challenging. We've already got plenty of technology to keep in touch with our colleagues, but keeping track of equipment is a challenge many companies have still to crack.
By investing in EAM, SMEs can meet this challenge and give themselves a launchpad for the new reality.
Where Bulbthings can help
Bulbthings offers subscription packages for its 360° smart asset management app, enabling SMEs to add and remove features as and when their requirements change. To find out more, click here.
References
https://workplaceinsight.net/half-of-sme-employees-say-working-from-home-negatively-affects-mental-health/
https://financesonline.com/erp-statistics/#link7
http://www.oecd.org/coronavirus/policy-responses/coronavirus-covid-19-sme-policy-responses-04440101/