September 2, 2021
.
2
mins
What's up? September 2021 Roundup.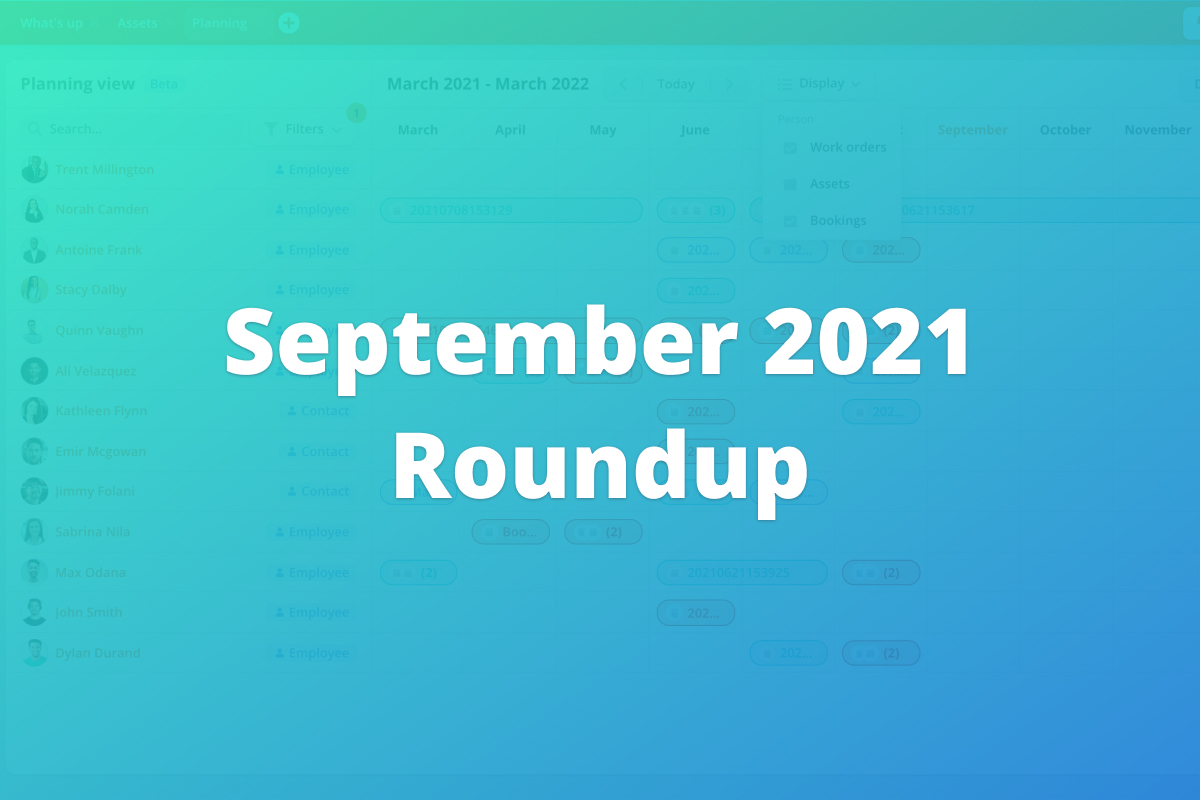 Welcome to our first-ever feature roundup! From now on we will keep you updated here on the blog about new additions and improvements to the web and mobile apps.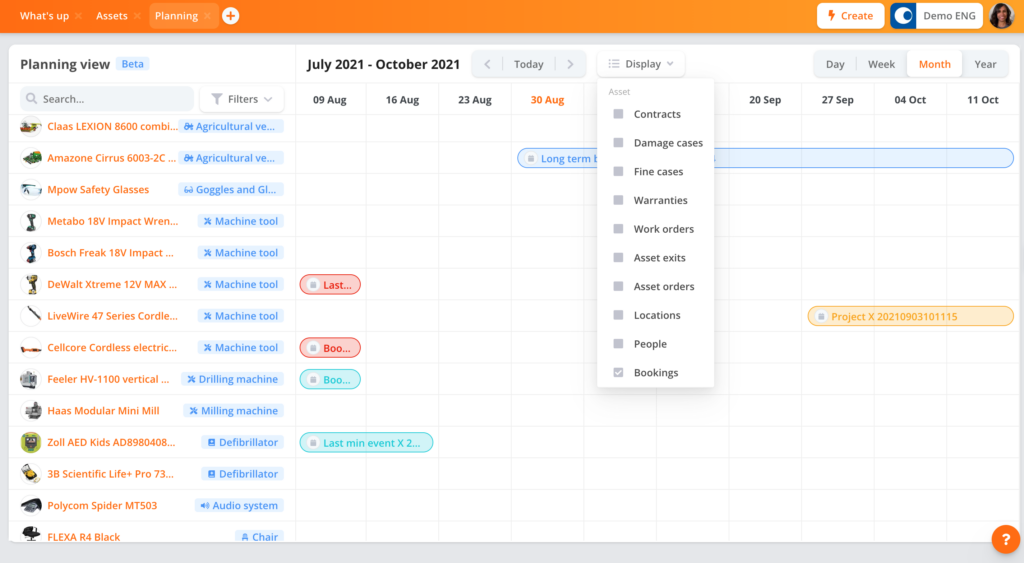 New planning tab
This one you will love! The planning tab will be very useful to visually scan your assets assignments, availabilities and such, over time. It is basically a calendar with the main entry being any equipment, person, 3rd parties like customers or anything that can be assigned to something.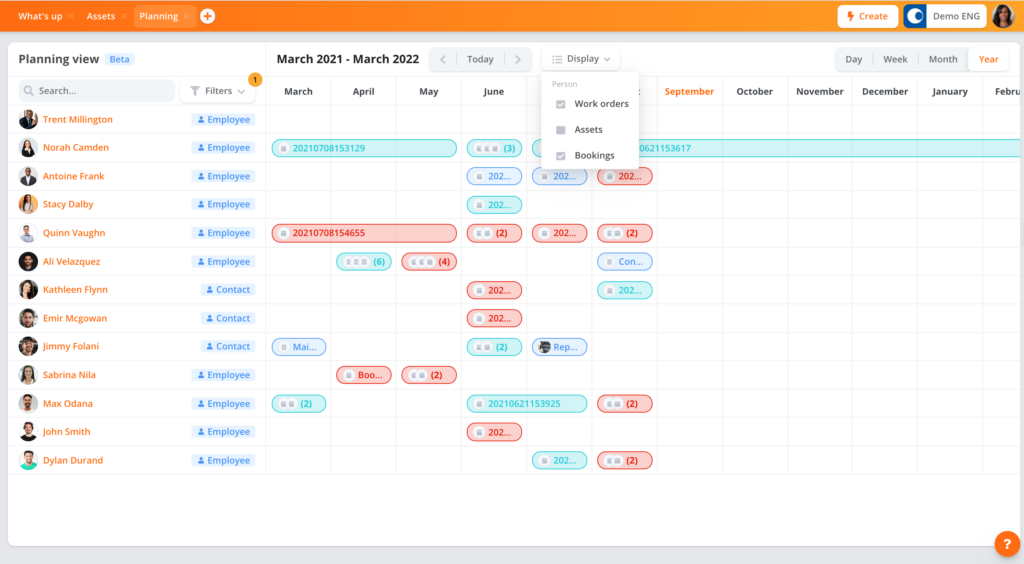 Do you want to know which collaborator of a certain location has availabilities for a new work order? Done. Do you want to know if any vehicle is available on September 24th? Done. Start playing with the filters and you will get yourself a pretty powerful planning tool.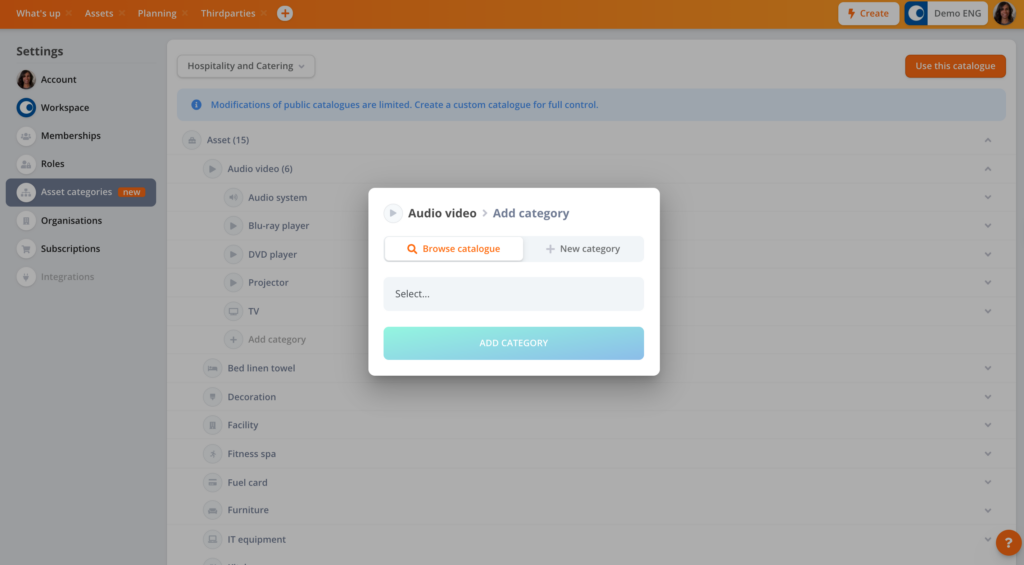 Customise asset categories
Until now, we have tried to be exhaustive and to provide a public list of asset categories to cover as many use cases as possible. But we also know from experience that asset nomenclature for the same asset "type" can vastly vary between industries, or even from one company to another. Today, we are releasing the tool we've been using to create those categories to make it directly available to you. This allows you to create your own custom catalogue of asset categories.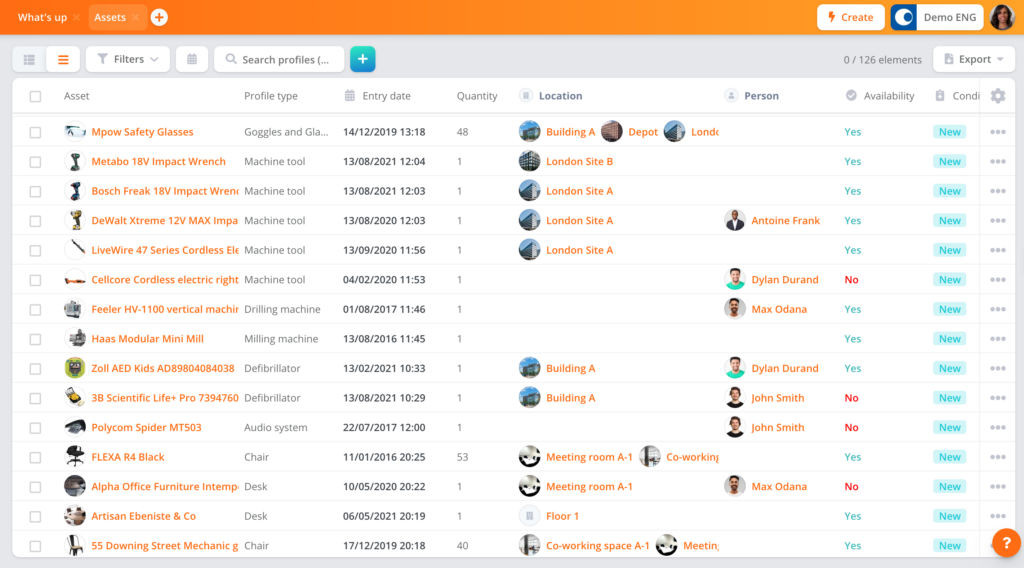 Improved list displays
For those that prefer to work directly with list displays, we made existing relations (assets, locations, people, etc.) more visible, by directly placing them into their corresponding columns. That way,  you will be able to scan information faster and preview associated profiles (orange links) while working with bigger loads of data and save yourself a few clicks.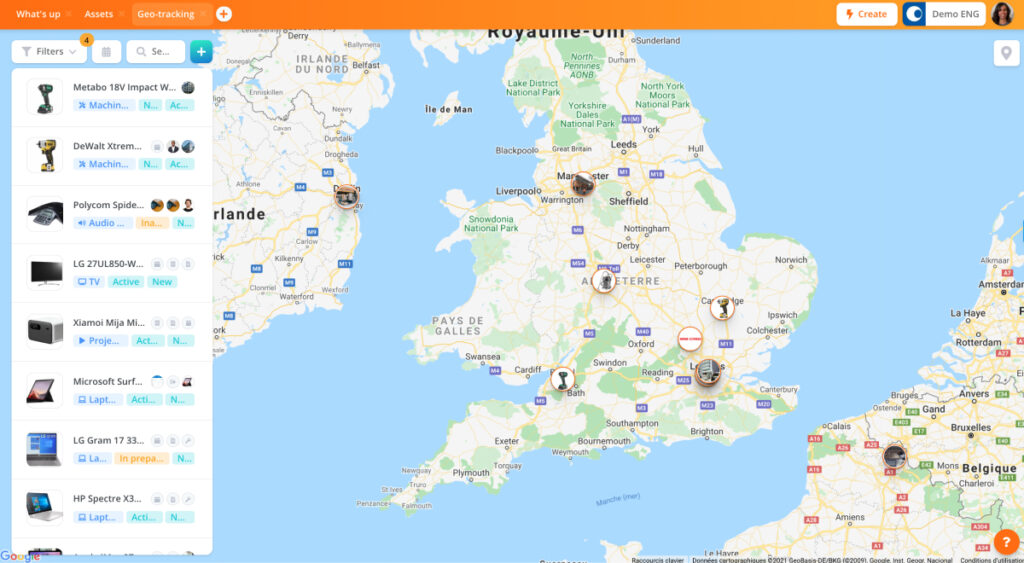 Last GPS position
We have introduced a new position field in the profile of every asset that will display the last known GPS position of the asset. The geolocation of an asset can easily be updated by scanning its QR code or by typing the address manually. And the best part is that you can visualise all your assets directly on the map in the geolocation tab too!