Above and beyond: How Bulbthings helps with cost savings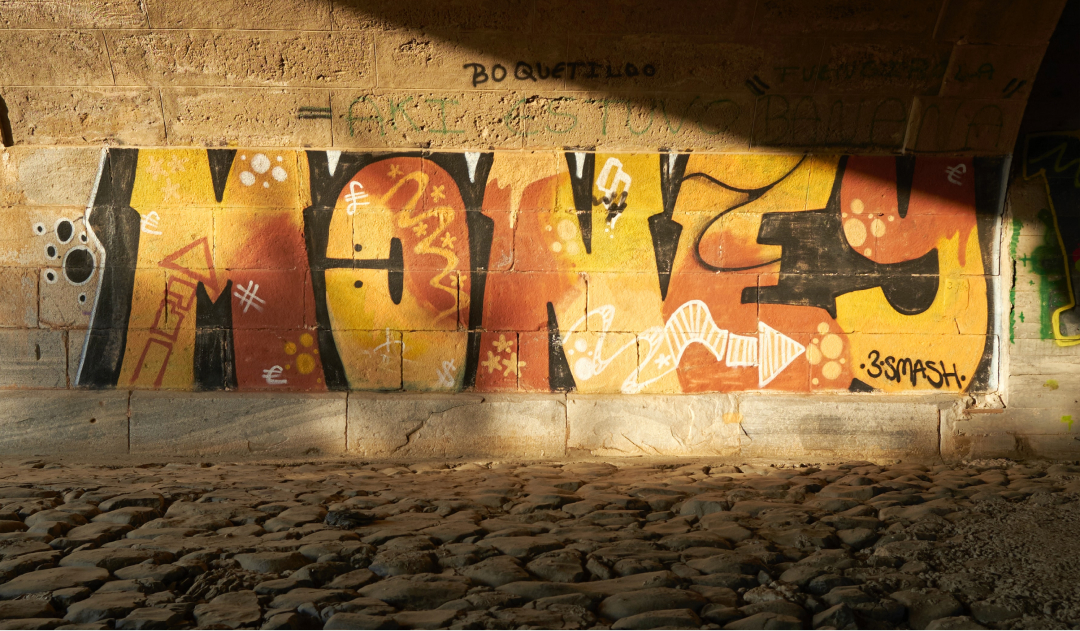 To understand just how tough life has been for SMEs during Covid-19, just consider this report from McKinsey, released last October. The researchers found that more than 70% said their revenues had declined as a result of the pandemic, and more than 50% feared their business would not survive more than 12 months.
Although things are looking a bit brighter now, thanks to the progress made by vaccination programmes in many European countries, small businesses still face a challenging future. Not only has demand fallen in many industries, the vast majority of businesses have had to migrate to remote working, which has often meant the purchase of digital technology and training for staff.
In this climate, it's only natural that many SMEs are looking for ways to reduce costs and make savings without compromising their performance or their ability to respond to the emergencies created by Covid. In this post, we're going to show how enterprise asset management, and specifically the technology created by Bulbthings, can help.
Where asset and fleet management comes in
When you hear the phrase 'asset management' your mind may drift to the financial markets and the sharp-suited investors who look after billionaires' financial empires. But enterprise asset management, or EAM, has a very different meaning.
EAM refers to the management of a company's physical fleet and equipment, specifically the apparatus maintained outside the office. Today's EAM solutions, also known as asset tracking tools or computerized maintenance management systems (CMMS), allow companies to monitor this apparatus using Cloud-based SaaS platforms, which receive real-time information from each individual device via the Internet of Things.
The concept of EAM originally flourished in asset-heavy sectors such as oil and gas, but in fact any company that relies on physical assets to manage their operations and provide services can benefit. Retail, construction, entertainment, manufacturing, hospitality… all present clear use cases for asset and fleet tracking.
Asset tracking : The specific benefits
The advantages of asset and fleet management technologies can be summed up in three specific areas.
Productivity gains

In many SMEs, key employees are having to multitask more than ever before and don't have the time to deliver value-adding tasks. Asset tracking technology, however, enables companies to work in a more joined-up way and keep wasted time to a minimum. Specifically, it:

Provides immediate visibility of all assets, so no time-consuming searching is needed.
Prevents disruption to the operation due to non-available or faulty assets.
Automates workflow to reduce time wasted with manual post-its, emails and forgotten conversations.

Reduction of unnecessary costs

With so many essential overheads to factor in, unnecessary costs are a luxury no business can afford right now. Asset tracking solutions help companies to achieve this end by showing the current location, performance and lifecycle stage of each asset. With this information, companies can:

Avoid unscheduled maintenance, which is thought to cost around $260,000 per hour (yep, that's not a typo!)
Avoid paying insurance and leasing costs for 'ghost' assets they no longer possess.
Ensure there is no need to pay for repairs while the asset is under warranty.
Proactively reduce the risk of non-compliance fines and costs.
Dispose of assets before they become too costly to maintain.

Client retention

In addition to the aforementioned cost-saving benefits, asset tracking technology enables companies to preserve or even grow their revenues by giving them the foundation to provide an even better service to their clients.

As well as guaranteeing that all equipment is available and functional, many asset tracking solutions provide a platform for companies to interact with their end customers. Using asset and fleet management platforms, customers can request status updates or maintenance updates, avoiding the need for phone or email communication. In today's time-poor world, this sort of functionality syncs seamlessly with the zeitgeist and constitutes a major plus point which will translate into both new and repeat business.
Where Bulbthings goes even further
Bulbthings is very much on-point with the innovations we've been talking about. To cite just one example of our technology, customers can use the Bulbthings mobile app to scan a piece of equipment and make a maintenance request. The platform then directs them to the right technician and provides real-time updates on the progression of the request.
This is just part of the package that Bulbthings offers. In fact, our software provides a 360° smart asset management app for SMEs, allowing them to manage all their tasks and activities related to any type of physical asset in a single app.
Previously companies would require different solutions to manage different types of asset – small items, equipment, machines, vehicles or building facilities. Bulbthings, however, harmonizes them all within a holistic platform which encompasses asset tracking, CMMS, facility or vehicles fleet management solutions.
Whereas other solutions focus mainly on the "operational" management of assets – the day-to-day monitoring of performance and location – Bulbthings also includes transactional functions, like contracts and financial management features.
These deliver cost savings in a way that many SMEs may be unfamiliar with.
Accurate cost estimates. Technicians and other asset service providers can automate the calculation of the time and money they spend on each job. With this information, they can provide more accurate invoices to their customers and detect unusual time or financial amounts.
Budget control. Bulbthings enables users to import costs and receive alerts when budget thresholds are reached.
Control fuel/energy consumption. By drilling down into the consumption of each asset, customers can also detect unusual and fraudulent activity.
Monitor behaviour. The use of telematics enables users to to see the vehicle or machinery driver behaviour that is generating unnecessary costs.
Maximize contract value. By tracking actual utilisation of assets, Bulbthings allows users to optimize their leasing contracts and even compare quotations for asset-related services.
Although it (thankfully) appears that the worst of the coronavirus nightmare is behind us, there will be plenty of bumps in the road back to normality. This new normal will belong to those SMEs that digitize and automate first, and find ways to unlock the value of the equipment they already possess. Easy, all-in-one asset management apps like Bulbthings can help them get there.
References
https://www.mckinsey.com/industries/public-and-social-sector/our-insights/covid-19-and-european-small-and-medium-size-enterprises-how-they-are-weathering-the-storm
https://www.aberdeen.com/techpro-essentials/stat-of-the-week-the-rising-cost-of-downtime