January 22, 2021
.
7
mins
5 tips for managing your fleet of light vehicles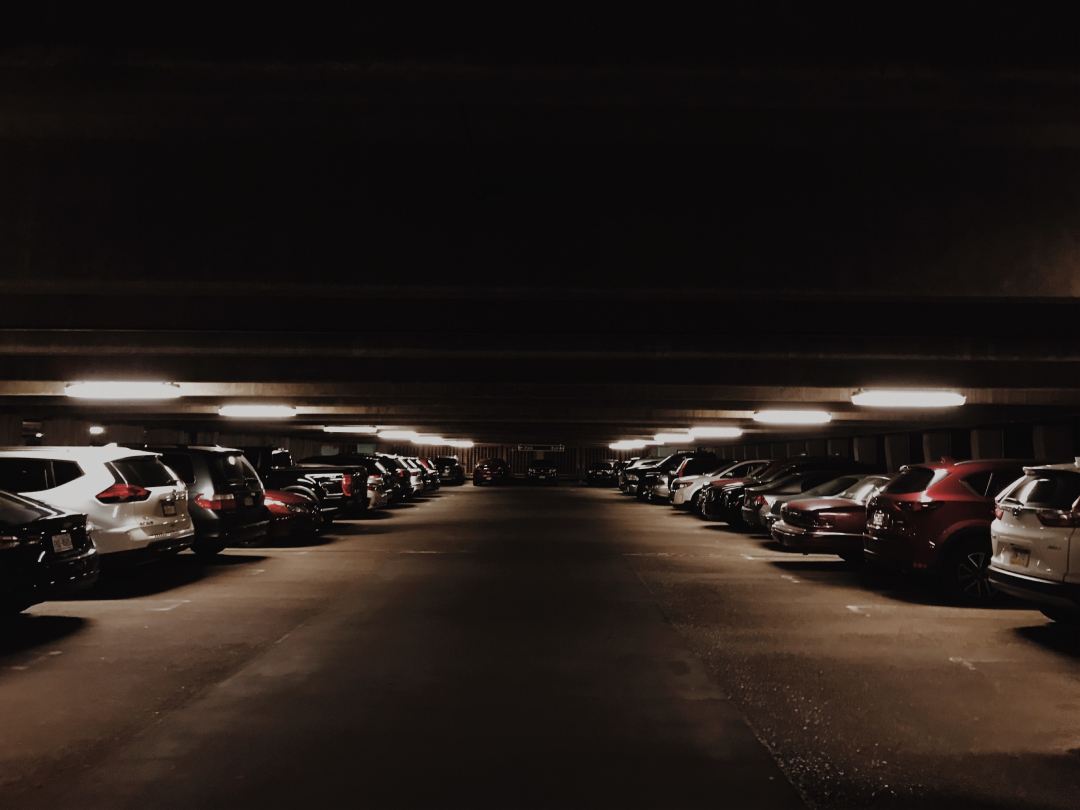 A productivity revolution is brewing within the fleet industry. The development of faster, better, and more sophisticated fleet management systems that use telematics and IoT technologies, coupled by a surge of increasingly powerful driver apps and the ever-widening preference of mobile technology will serve as the primary medium drivers are using to fulfil their daily fleet tasks. The fleet managers of tomorrow will marvel how we were able to accomplish what we did with the primitive tools of our era.
With all of this astounding technology advancing within fleet, it becomes almost redundant without a fleet strategy, as would a business starting up without a business plan!
Smart fleet management systems are the missing link to a fleet strategy as the adoption of next generation systems that drive automation and connect assets in the fleet promise to ensure fleets are smarter, better informed and better equipped to be adaptable to strategic and financial needs of the fleet.
Tip 1: Define your fleet strategy
An effective fleet strategy is important as it defines an organisation's approach to fleet management. To develop a genuinely effective vision for a fleet, the fleet management strategy must link in with an organisation's other strategic priorities. The strategy must be considered as part of the organisation's overall approach to asset management and should also link in with environmental aims.
A fleet strategy is a clearly written document that identifies the business need for the fleet, helps secure a fleet that is fit for purpose and sets out how the organisation intends to manage its fleet in the future.
The fleet strategy is underpinned by a fleet policy which is a document simply to put a comopany-agreed infrastructure in place that covers as many of the fleet strategy areas as possible, from setting out the objectives of the policy through to guidelines and rules which apply to the drivers. A fleet policy will only work in practice if there is support for it within your organisation, so buy-in from stakeholders from the very start and throughout the process of its production is imperative.
Vehicle drivers, passengers and other users can offer a broad perspective on the strategic direction of fleet management. Consultation with these groups of users will contribute to a strategy being well informed.
Tip 2: Automate tasks
Fleet administration is a very busy place to be in, and the amount of time and cost it absorbs is typically in the top three priorities of a fleet manager in terms of efficiency improvements. The wide variety of tasks associated with the day to day running of the fleet such as paperwork, compliance checking, managing fines, tax and MOT duties, invoicing costs with suppliers, analysis of data for trends and costs is critical to the operation of the fleet.
Automating tasks is a highly beneficial area to consider when selecting a fleet management system and the functionality and capability they offer. Interfacing or Application Programming Interfaces (API's) help to fetch and return data in real-time with other data sources such as suppliers systems or other internal systems (e.g. HR for driver information) allowing you to increase internal efficiency through quicker integration and reusability.
For example, if for instance you want to analyse supplier data from fuel cards, creating an API with the fuel supplier or importing data from the fuel card company can allow your fleet management system to automatically compare mileage and fuel consumption for any particular vehicle in the fleet against the fuel card transactions to highlight any anomalies and potential invoicing cost errors. This saves time and overspend. In turn, this method can be used for your leasing contracts with leasing suppliers. In this example, you could compare supplier offers prior to approving any new leased car requests or renewals to ensure that you are selecting the most competitive offer against cost, term duration and any hidden terms and conditions that perhaps would not be preferential to your company's fleet policy.
Using automated workflows drives an organisation to become more efficient by helping remove wastage, such as becoming paperless, cuts out unnecessary work like duplicated data entries, better use of human resources which overall saves money and will help an organisation to grow and improve.
Workflows also achieve this by identifying and removing the unnecessary steps/processes within any task. Modifying the order of the steps can make the process more efficient. For example, some steps could run simultaneously as opposed to sequentially. Tasks can be assigned to the people with appropriate skills to perform the task, rather than allocating to anyone who needs work to do avoiding compromising quality. Fleet managers can concentrate on strategic business oriented activities, rather than the day to day operational tasks, such as task allocation and monitoring progress.
Workflows can answer questions like: What actually needs to be done?, Who am I doing this task for?, How long should I take to perform this task?, Who else is involved in the process?, What will happen after I action this? Workflows improve visibility by tracking and allowing a staff member to instantly check the status of an item/task. It allows the key people to see the critical processes at every point, identifying problems, bottlenecks and monitor end to end performance throughout.
In addition to workflows, collaboration features are key to gelling all the communication together. Collaboration is the experience that integrates people, processes, and technology and improves the connections between people and the information they need to share to produce results.
Collaborative fleet management software works by offering a range of extended features such as access anywhere at anytime, apps for mobile workers and suppliers to integrate in near real-time, optimised for a range of devices like smartphones and tablets, direct apps access from suppliers or using real-time alerts and notifications to control tasks, highlight concerns, errors and missed events.
Tip 3: Connect your vehicles
This is 2021. Isn't it time your car was as smart as your phone? Actually, it is. In today's economic climate and with rising fuel prices, businesses are working hard to improve processes and cut waste in any way they can. For example, fleet management On-Board Diagnostic (OBD) connected systems are plug-and-play and affordable solutions to give you the information you need to make informed decisions in near real-time and improve the efficiency of your fleet, saving time, fuel and money whilst increasing customer satisfaction.
Vehicles in your fleet generate massive amounts of data and most of us don't realise this potential. With the right OBD hardware and accompanying apps, you can use that data to monitor and save fuel, locate vehicles in your fleet, know when vehicles are being used and who is using them and even diagnose those annoying dashboard engine warning lights.
In addition to saving money on fuel costs, OBD dongles let you monitor the health of a vehicle. Using OBD dongles, you will be immediately notified if a vehicle has an engine problem. This allows you to fix only vehicles in need of repair instead of wasting time adhering to rigid maintenance schedules. This ensures that fleet managers are aware of any problems so they can assist drivers by making sure they take the necessary actions before any damage is done and avoid unnecessary repair costs.
So in summary, connecting the vehicles in your fleet to a smart fleet management system delivers the following benefits:
Better fuel economy
Monitor mileage and optimise leasing contracts
Knowledge of where your vehicles are at all times
Remotely diagnose and decode engine management warning lights
Identify where and when inefficiencies occur within a fleet
Efficient routing for faster delivery and response time
Optimised customer service
Lower vehicle maintenance
Loss prevention of vehicles and assets
Improve driver behaviour
Assist drivers when needed
Tip 4: Monitor driver behaviour
Driver behaviour behind the wheel is one of the single biggest influencers of inefficiency, rising fleet costs and increasing carbon emissions. "Driving at 70mph, for example, is said to use 15% more fuel than at 50mph, while cruising at 80mph can use up to 25% more fuel than at 70mph." Furthermore, harsh acceleration, braking and steering can also have a significant impact on fuel and vehicle maintenance costs.
TomTom's latest research portrays an intriguing European study that has put performance among drivers under the spotlight. Key UK findings include the discovery that:
"Working time pressures make more than half of van drivers (59%) more likely to speed and take risks on the road; and
Three-quarters of van drivers (75%) admit to breaking the speed limit in their work vehicles, with 24% doing so regularly.
Despite these revelations, an overwhelming 70% claim to be better drivers than road users that do not drive for work purposes."
So how are your drivers performing? Have they been empowered to improve standards? The opportunities to make significant efficiency and safety gains using smart fleet management tools to monitor and improve driving styles is invaluable to fleets in reducing costs, improving safety and unlocking hidden savings.
Monitoring your drivers in the fleet requires connected solutions. This allows you to monitor the characteristics of the vehicle's behaviour performed by the driver. Below are ways that OBD tracking dongles that connect to smart fleet management systems can monitor and optimise driver behaviour and improve performance behind the wheel whilst reducing costs:
Analyse current performance – Analysing the current driving performance data from your fleet management software identifies any problems and sets the start point from which to improve.
Setting Targets – Giving drivers a clear idea of where their driving performance should be by settings a series of minimum standards for fuel consumption, speeding, harsh steering, sudden breaking, revving and idling.
Benchmarking (KPI's) – Benchmarking against industry peers or indeed across the fleet will ensure targets are realistic and that performance meets predefined standards.
Sharing information and plans – Getting buy-in from both drivers and senior management and outlining what you hope to improve and by when is an important factor in changing driver behaviour. Identify where incentives can be given through healthy competition and/or rewards. Demonstrating that financial incentives can be self-funding.
Identify/address problem drivers – Using driving scores or league tables to entice healthy competition and highlight those under performers helps to target training to improve their standards and empower them to adopt a better driving style. Using alerts to those drivers via an app can notify them in near real-time of concerns around their driving performance.
Rewarding drivers – Clear communication and feedback on progress help to achieve the best results. It is a good idea to promote the drivers performing to the set standards as advocates to sharing success stories. Considering incentives such recognition and competition works just as well as cash, vouchers or holiday incentives.
Review and refine – Set clear timelines to measure programme success against predefined KPI's that is linked to the overall company goals. A continual improvement strategy helps to ensure steady progress.
TIP 5: Accident prevention
Let's not forget that vehicle accidents take 1.3 million human lives a year globally and cause some 20-50 million injuries. These statistics are staggering and it's obvious why accident management is a big and crucial part of any fleet manager's job. When accidents inevitably occur, managing injuries, costs and downtime is a serious risk to any operational fleet.
Speeding has recently been revealed as a major contributor for many businesses. Research has found that company car drivers are more reckless than private motorists on European roads."According to a survey conducted by a road safety group, one-third of business car vehicles on the road are involved in an accident every year.  At-work drivers are considered a "high-risk" group by insurers, in general, due to these figures, and high mileage."
Preventative measures can be performed to avoid loss of life, injuries, accident costs and downtime. It is crucial that actively monitoring and managing your driver behaviour across the fleet and maintain vehicle servicing according to the vehicle manufacturer's servicing regime helps  prevent accidents from occurring.
So it is clear to see that adopting a smart fleet management solution coupled with collaborative automation and connected solutions to manage your fleet is key here to controlling spend, driver behaviour and the Total Cost of Ownership (TCO).
Bulbthings and light vehicles
Bulbthings was developed to offer a 360° fleet management solution that combines feature-richness and ease of use with SMEs in mind. To find out more, click here.