Rocklike optimization without the heavy lifting
All-in-one solution to control costs and ensure your tools, equipment, and vehicles are available for your workers.
Try for free
Optimise onsite operations with real-time data
We use telematics data (using our connected devices or your own existing solution) to help you optimise your operations in real-time.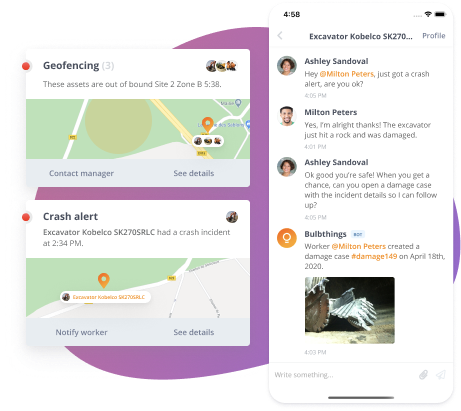 Keep on top of machinery maintenance and minimise downtime
Downtime of your machinery/plant can be very costly to your business. Our virtual manager automates all maintenance tasks and analyses your machinery data to predict failures.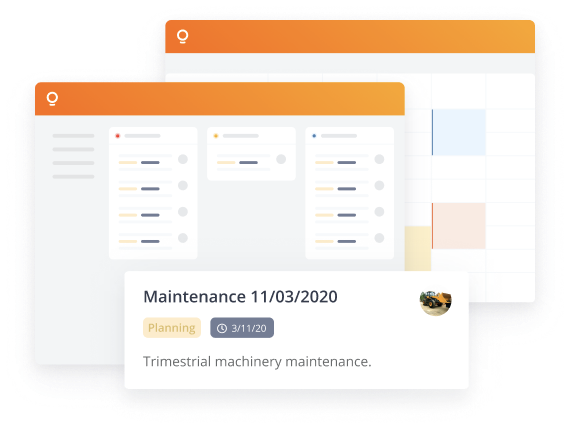 We automate all your fleet operations
No more post-its or spreadsheets, our virtual asset manager helps you with all your fleet operations and administrative tasks.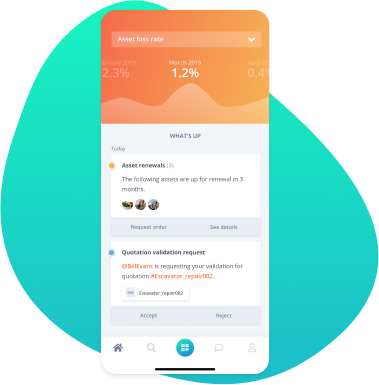 Take control of your costs
Costs for vehicles and heavy assets can spiral quickly. We analyse all your fleet consumptions and costs (e.g. financing, maintenances, damages) to help you control expenses and optimise your leasing contracts and asset life.