The IT asset tracking tool with benefits.
Finally, a modern app to automate all your office things' inventory: as easy as your favourite social network, tailored to your activity and affordable.
and more than 7500 SMEs already using Bulbthings.
Inventory made easy!
All the information you need in one app
Rather you're starting from scratch or have some historical data in spreadsheets, you'll get started in just a few clicks. Keep an up to date inventory of your assets with pictures, location information, other useful information and documentation.
Jump-start your assets tracking
Need to label some equipment? Use our QR codes and mobile app scanner to build your inventory and lookup information easily, such as equipment condition and renewals. Make asset bookings and check-ins/check-outs easy for everybody!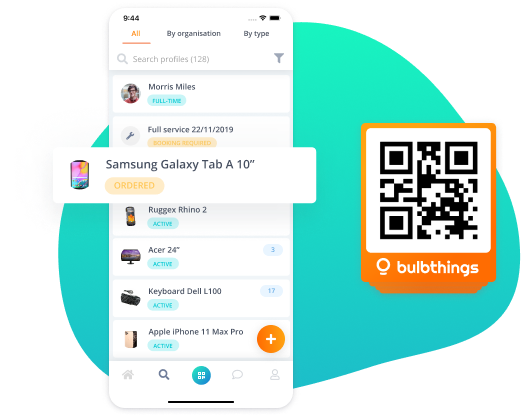 Much more than an asset register
No need to procure different tools to manage different things! Besides equipment and belongings, you can manage anything else you need to operate your business. Rather it's tracking quantities of small items/consumables, office facilities maintenances or your fleet of vehicles (controlling their usage, consumption and costs), Bulbthings provides all the features you'll need as you grow.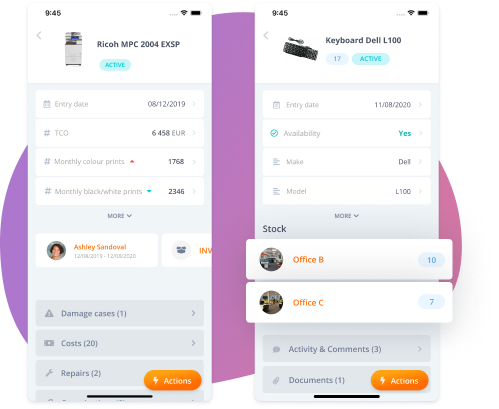 Empower your teams through mobile collaboration
Invite your team in Bulbthings so they can lookup and update inventory onsite using our mobile app scanner and QR code labels or check-out/in things. Our conversations feature (using mentions and pictures) makes collaborating on the fly so much easier too!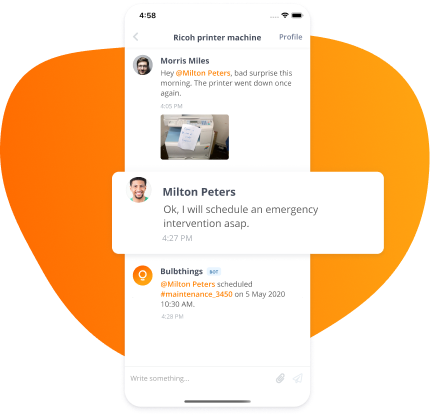 Keep track of maintenance tasks
Never miss an upgrade again
Schedule all recurring patches and upgrades, get useful reminders about them to stay compliant with IT security. You can also track any other recurring tasks.
Stay on top of repairs too
Log all your repairs, cleaning and other ad hoc tasks to ensure your IT equipment is in good condition for your staff. Assign them to technicians so they can get notified and update work orders from anywhere with a simple scan of QR code.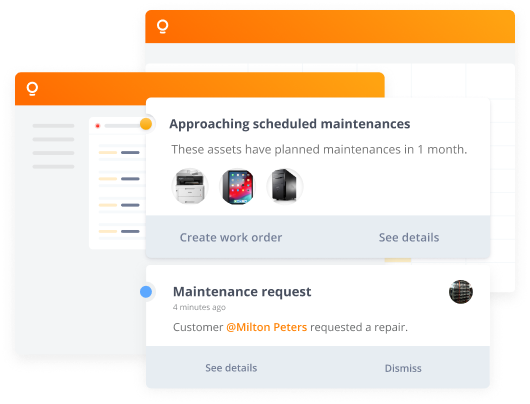 Powerful analytics to improve operations and cut costs down
Bulbthings don't only help with keeping track of things. It uncovers hidden costs for your company. Use smart alerts and dynamic reports to quickly pinpoint issues, identify improvements and cost saving opportunities for your business now.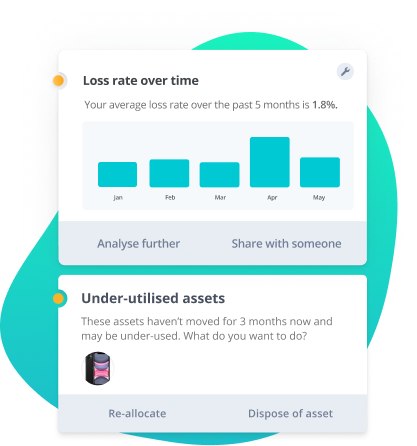 This is not rocket science

You will love smart notifications

It fits like a glove, ready to go
Try all Bulbthings features.
Register now to test every pack over a 14-day period, free of charge. Then choose your final bundle at the end of your trial. No credit card required. Cancel at any time.
Try for free
How much does it cost?
Starting from 10£ per month, you only pay for what you use. Play with the calculator and estimate how much you would pay at the end of your trial.
Agriculture
Construction & Manufacturing
Education & Entertainment
Facilities & property
Field services Management
Financial services
General workspace
Healthcare & Pharma
Hospitality
IT & Telco
Marketing & Events
NGO
Retail
Transport & Delivery
Utilities & Energy