Cost savings delivered to your business' doorstep
Manage your fleet easily and improve productivity of your transport and delivery operations.
Try for free
Optimise transport operations with real-time data
Our virtual asset manager uses GPS tracking data to analyse trips and provide helpful alerts.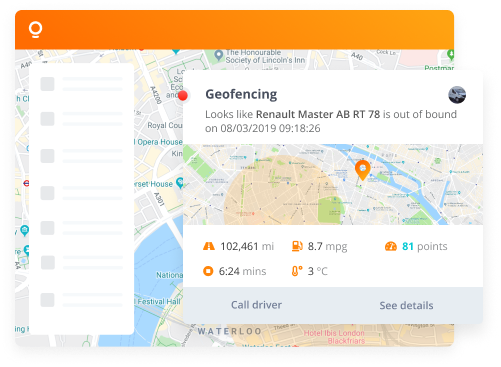 Manage vehicles availability and booking
You can easily allocate vehicles to drivers or let them book them with our dedicated mobile app.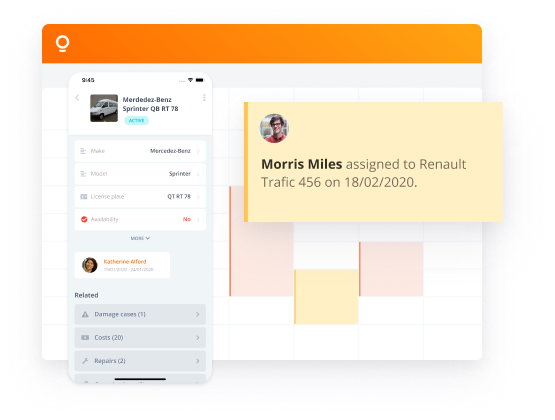 Your drivers can interact with you on the go
Our dedicated driver mobile app will save you time and make your driver's lives easier.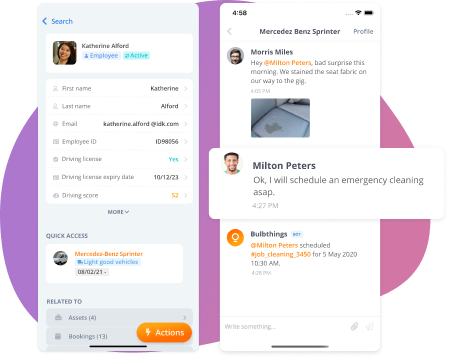 We automate all your fleet operations
No more post-its or spreadsheets, our virtual asset manager helps you with all your fleet operations and administrative tasks.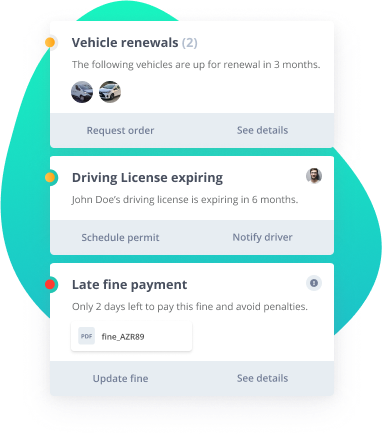 Take control of your costs
Costs for vehicles and HGVs can spiral quickly. We analyse all your fleet consumptions and costs (e.g. financing, maintenances, damages) to help you control expenses and optimise your leasing contracts and asset life.