Personal Protective Equipment tracking in the cloud
Keep your staff safe with an easy mobile app to track all your stock of PPE, get alerts on stock levels and analyse history of stock movements.
Try for free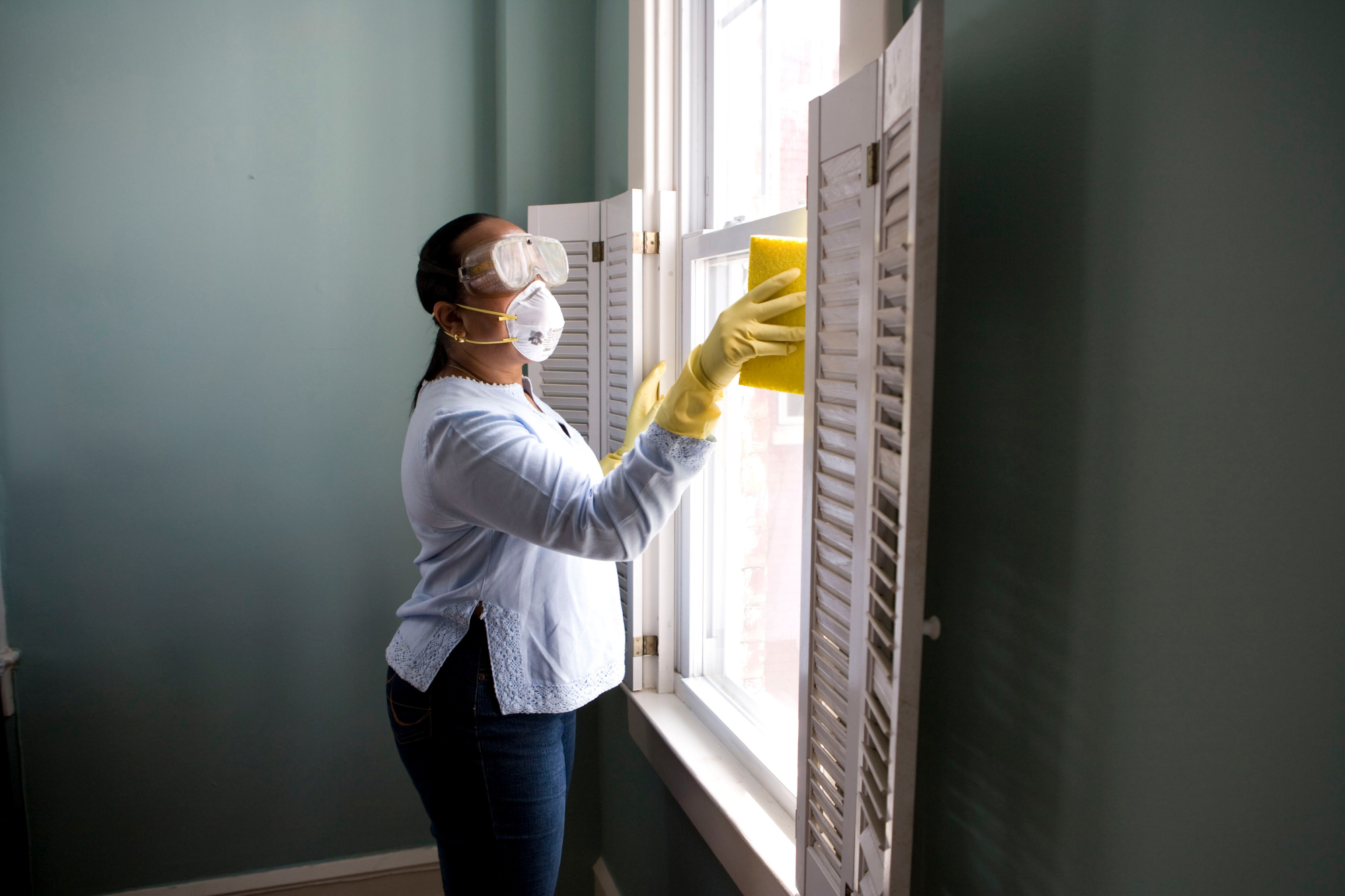 Inventory made easy!
All the information you need in one app
Rather you're starting from scratch or have some historical data in spreadsheets, you'll get started in just a few clicks. Keep an up to date inventory of your assets with pictures, location information, all useful documentation and more.
Jump-start your PPE tracking
Use our QR codes and mobile app scanner to build your inventory and lookup information easily. Managers can allocate equipment to workers, projects, sites and more. Workers can search on availability and book things with check-out and check-in forms. Keep a detailed history of all allocations, bookings or stock (consumables) movements.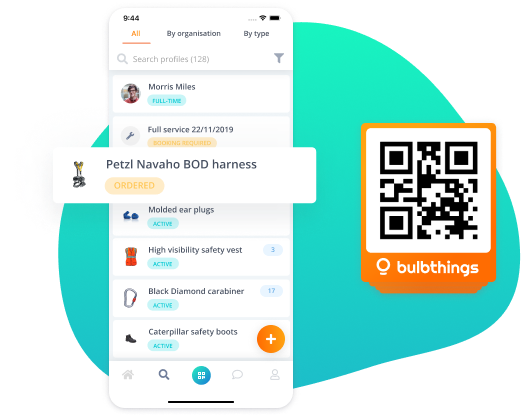 Stay in stock
Visualise your stock of PPE and easily assign them to people or teams. Get alerts before you run out of stock and automate renewals with your suppliers. Keep a complete history of everything and get useful dynamic reports to optimise utilisation and costs of PPE for your business.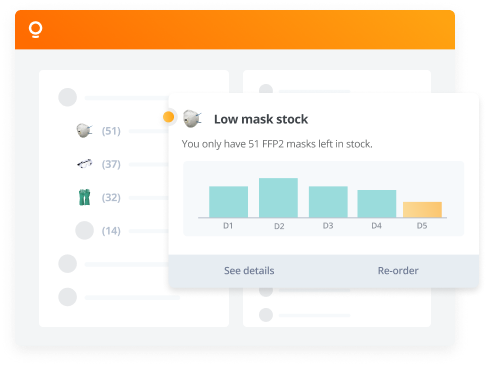 Automate maintenance and inspections
Avoid costly unavailability of equipment
Get reminders on recurring maintenance tasks for your PPE. Also, track all repair, cleaning or calibration work orders to ensure equipment is in good condition and available for your workers.
Stay compliant
Schedule PPE regulatory controls by type of equipment and see what's next in the calendar view. Automate appointments confirmation with control agencies or the completion of inspection tasks with your team.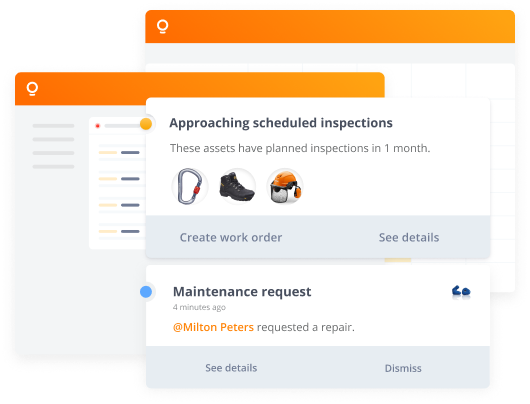 Empower your teams through mobile collaboration
Invite your staff and workers in Bulbthings so they can lookup and update inventory from the field using our mobile app scanner and QR code labels or check-out/in things. Our conversations feature (using mentions and pictures) makes collaborating on the fly so much easier too!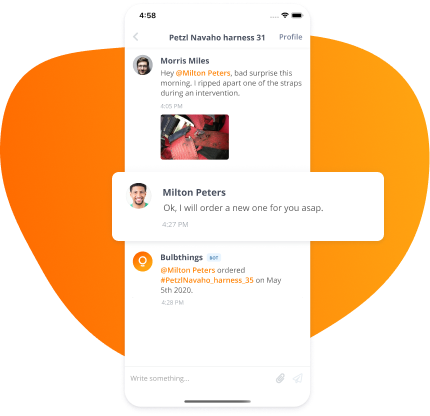 Powerful analytics to improve operations and cut costs down
Bulbthings don't only help with keeping track of things. It uncovers hidden costs for your company. Use smart alerts and dynamic reports to quickly pinpoint issues, identify improvements and cost saving opportunities for your business now.